Velux Window Blinds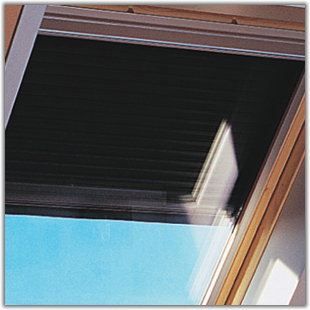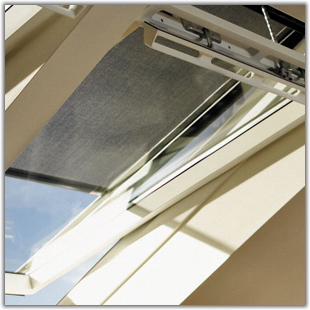 We offer Genuine Velux blinds and we also offer a lower priced Velux Compatible option. Our Velux Compatible blinds are made in Ireland, are a great quality product and delivery is really quick. Our selection of specially designed blinds can not only control the amount of light, but the direction too.
Blackout Blinds
Block out all the light – ideal for the children's bedroom or when you need to rest in the daytime. Blackout Blinds are available in a wide range of colours and patterns.
Roller Blinds
The Roller Blind is a simple and effective solution that offers both the option to diffuse the light and provide basic privacy.
Flying Pleated Blinds
VELUX Flying Pleated Blinds help you create colourful and original light effects in your room.
Allows flexible position in the window, not fixed to the top or bottom.
Wide range of decorative designs and colours.
Venetian Blinds
Combining classical style with simplicity, VELUX Venetian Blinds let in the right amount of light while preserving your privacy.
Simple to install, they are perfect with any VELUX Roof Window and our high quality standards mean that they will always operate smoothly.
Awning Blinds
For the best protection against heat, sunlight must be stopped before it reaches your window pane. That is why our heat protection products are positioned outside.
At The Blind-Maker we have made to measure Velux Blinds in every shape, size, and design that will complement any room. Visit our showroom in Cork and browse our collection of Velux Blinds for yourself, and remember - we will not be beaten on price and quality.